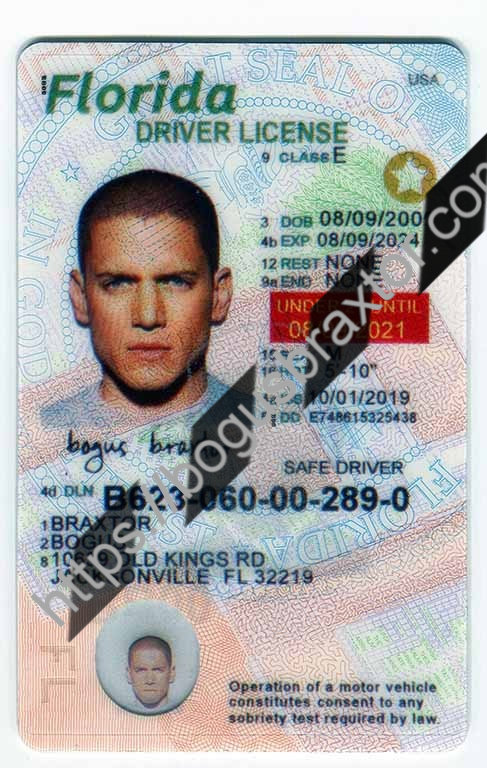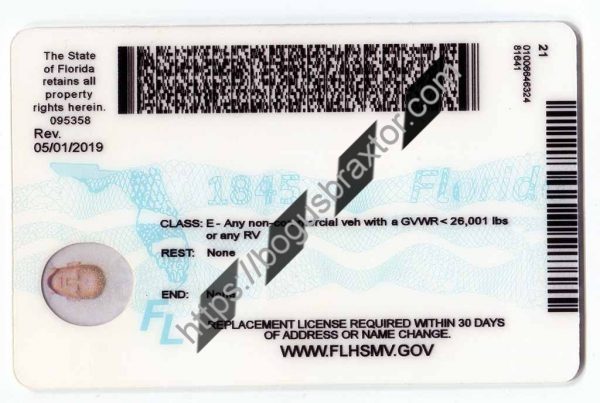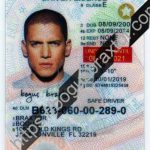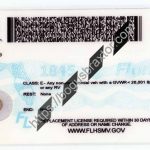 Florida Vertical Fake ID
$100.00
Florida vertical fake ID is scannable and includes every replicated security feature to make the card identical to a real issued ID. Free duplicate with every fake id card ordered from Bogusbraxtor.
Description
Florida Vertical Fake ID Under 21 Features:
Vertical Card – Issued to those who are not 21 years of age or older at the time you apply for your driver license.
Polycarbonate – Card stock is the exact same material a real issued driver license is printed on. Bogusbraxtor is the only fake id maker online to print using polycarbonate for the states that use it. This is vital for you to know as to test for a fake id all one has to do is drop the card on its edge. When printed on polycarbonate the card will make a distinct sound like a compact disk.
Optical Variable Ink – Moving the card left to right or front to back the ink changes color.
Optical Variable Ghost Image – Cardholder image in optical variable ink next to main image. Can be best viewed by tilting the card in different directions.
Microprint – Miniature text viewed best under magnification.
Multiple Laser Image – Feature that enables two or more images to occupy the same area.
Ultra Violet Ink – Identical to the real issued UV design can be seen under black light on the front of the card.
Ultra Violet Ghost Image – Under black light your card will show a second cardholder image printed using the same color UV ink in the exact location.
Scannable Magnetic Stripe & 2D Barcode – We encode correctly with your data, so your card will 100% scan on any capable license reader.